Posts tagged 'tarot'
As I mentioned previously, there is a time and a place for fluffy reading. I admit to you that I've been drawn to it lately because all my other reading is so stiff and academic, but I'm learning that not all fluff is necessarily good fluff.
On the two ends of the fluff spectrum (if you will), there are those marvelous pieces of ridiculousness that smirk at their own fluffiness and, opposite them, there are the dreadfully earnest ones who don't seem to even be aware of any fluffiness let alone their own. Somewhere in the middle of this spectrum, and unfortunately leaning on the "dreadfully earnest" end, is Sepulchre by Kate Mosse. (more…)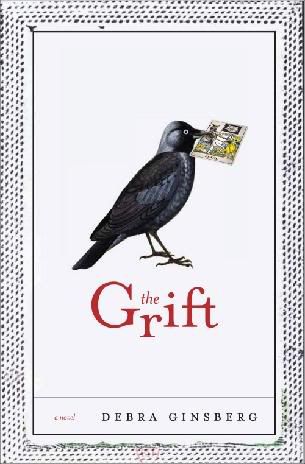 Marina's eyes flickered back to the baby, but she had vanished. And that was when Marina realized that it was happening again….she had to speak to this child, hallucination or not…
I love Debra Ginsberg. At least, I love her memoir Waiting, about her many years serving tables while waiting for her big break as a writer. It's one of my favorite food books, and I feel it's worth mentioning because it not only changed the way I tip servers, but it proves Ginsberg is, at heart, a writer.
If I had read The Grift without having read Waiting, I wouldn't be as convinced of Ginsberg's talent. The story itself is pretty good: the title refers to the term "grift," which is a method used to separate a fool from his or her money. Marina Marks' grift is acting as a psychic, which she has been forced to do by her junkie mother since the age of 6 or so. However, Marina finds that her "grift" is  suddenly a gift as she develops actual psychic powers. (more…)